7 Beauty tips to sail through Monsoon
The number 1 thing to remember for skin care in rainy season is to keep your skin away from dampness. Sounds hard but it's not. As the rains bring some amount of relief for us, they also bring along with them their share of diseases and infections. Like it or not, bacteria and fungi love this season as much as we do! The gloomy and humid weather is the ideal condition for bacteria and fungi to thrive which give rise to different infections and diseases. The skin is not spared too.
While rain and humidity make the skin appear dull, bacteria and fungi can attack your skin and lead to infections. Here are some monsoon skincare tips for maintaining gorgeous skin in the rain.
1. Exfoliate Your Skin
To unclog the skin pores and get rid of the dead skin cells, you need to exfoliate your skin. You can use mildly abrasive kitchen ingredients like coffee, papaya, yogurt, tea bag, baking soda etc. to do the same and stimulate the growth of new skin cells.
2. Keep your skin clean
Cleansing is very important. It is the first step to keep your skin dirt and oil-free. If possible, do it at least thrice a day during monsoon season to avoid excess dirt accumulation and fungal infection. If your skin is clean, the chances of infections are less. The skin will look beautiful and radiant. Here are some quick DIY cleanser recipes for you to try this monsoon.
3. Tone your Skin
Leaving your skin pores open can again lead to accumulation of dust in them resulting in acne breakouts. So, toning is essential. Natural toners like lemon juice, cucumber water and green tea can be used to remove the leftover dirt and close the skin pores.
4. You still need to moisturize
Even if it's muggy, your skin needs a lotion as the climate can dry out your skin and make it look dull. In any case, your skin is really losing its regular oils. Adhere to a water-based cream or oil-control moisturizer since it's lighter than most while as yet fixing harmed skin.
5. Sheet masks for some extra benefits
Monsoon takes away nutrients from your skin making it look dull and tired. Using a face mask not only cools the skin instantly, but it also helps in rejuvenating the skin by providing for the loss of nutrients and hydration.
6. Smelly feet
Wearing wet socks, shoes or any covered footwear through the day can create a damp atmosphere which breeds fungus, yeast and bacteria.
Wash your feet with soap and water if you've been exposed to puddles or rainwater. If your socks get wet on your way to work, change into dry socks when you get indoors. Apply anti-fungal dusting powder before you put your socks on. Dab a little anti-fungal ointment at night.
7. Fungal infections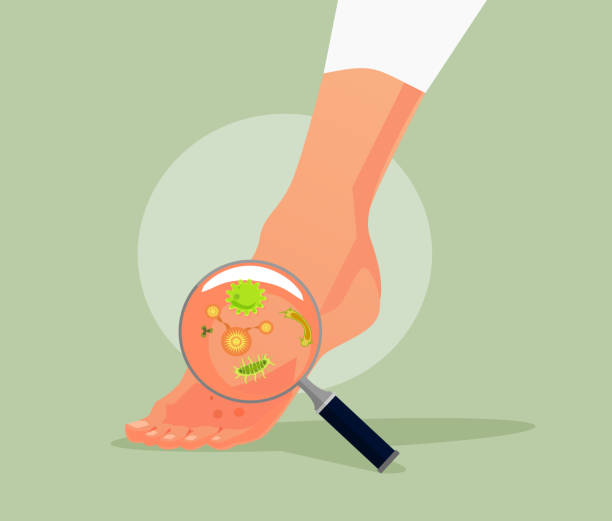 These are more common in the rainy season, mainly due to wet clothes and sweat. Armpits, groin, the skin under the breasts and the area between our toes are most commonly affected. So after bathing, dust some anti-fungal powder on your feet, underarms, body folds and groin. Apply a clotrimazole or ketoconazole-based cream at bedtime.