10 of the Best K-Dramas just for you
Whilst we can now meet up with more people (at a safe distance, of course), the government is still encouraging us to stay at home as much as possible to slow the spread of Coronavirus.
Netflix has upped its game in recent months to expand its catalogue of Korean shows. Action, drama, romance, fantasy — there's a vast variety to pick from now.
Korean pop culture is still totally taking over the world and luckily, subtitles are really useful while watching a k-drama. So, when in doubt over what to watch next, pick a K- drama.
At least that's the mantra I'm currently living by. Hence, here are my top picks just for all you k-drama lovers:
1
Weightlifting Fairy Kim Bok-Joo
A unforgettable coming-of-age story about youth, friendship and love. Throughout this drama, the students at a sports college fight for their dreams and strive for success whilst juggling friendship and love at the same time. The two main characters, Kim Bok-Joo and Jung Joon-Hyung go on a rollercoaster of emotions together along with many other of their friends.
One of the best things about Weightlifting Fairy is how it manages to be emotional and even dramatic at times but never loses its feel-good, fun vibe. It's a joy to watch Bok-Joo interact with her friends and family members, whether it be hanging out with her girlfriends and loudly singing karaoke or getting very annoyed with Joon-Hyung or hilariously (and often embarrassingly) trying to talk to her crush. Bok-Joo's growth is one that many of us can relate to – making many mistakes and learning as we go.
2
Memories of the Alhambra
The series is well-loved for its unique plot and engaging twists that will keep viewers on the edge of their seats and wondering about what's going to happen next.
The series follows Yoo Jin-woo, a businessman who travels to Spain in order to meet the mysterious creator of an AR game. There, he meets and falls for Jung Hee-joo, the owner of the hostel where he's staying. The two of them become tangled up in a mystery stranger than they could have ever dreamed of.
If you are looking for a lighthearted show you can enjoy with a bowl of popcorn in the evening, this romantic comedy is just for you! This drama had me laughing out loud in every episode.
This romantic comedy is the perfect escape after a long day. The accidental situations Hye-Jin finds herself in will bring a smile to your face. Despite all the trials she encounters, this story is ultimately about her finding the way to her dream of being a writer. You'll be rooting for her all the way. However, there are some frustrating elements to this show aswell.
That said, at the heart of this lovable drama are some great lessons about kindness and beauty in a world that is so often quick to judge.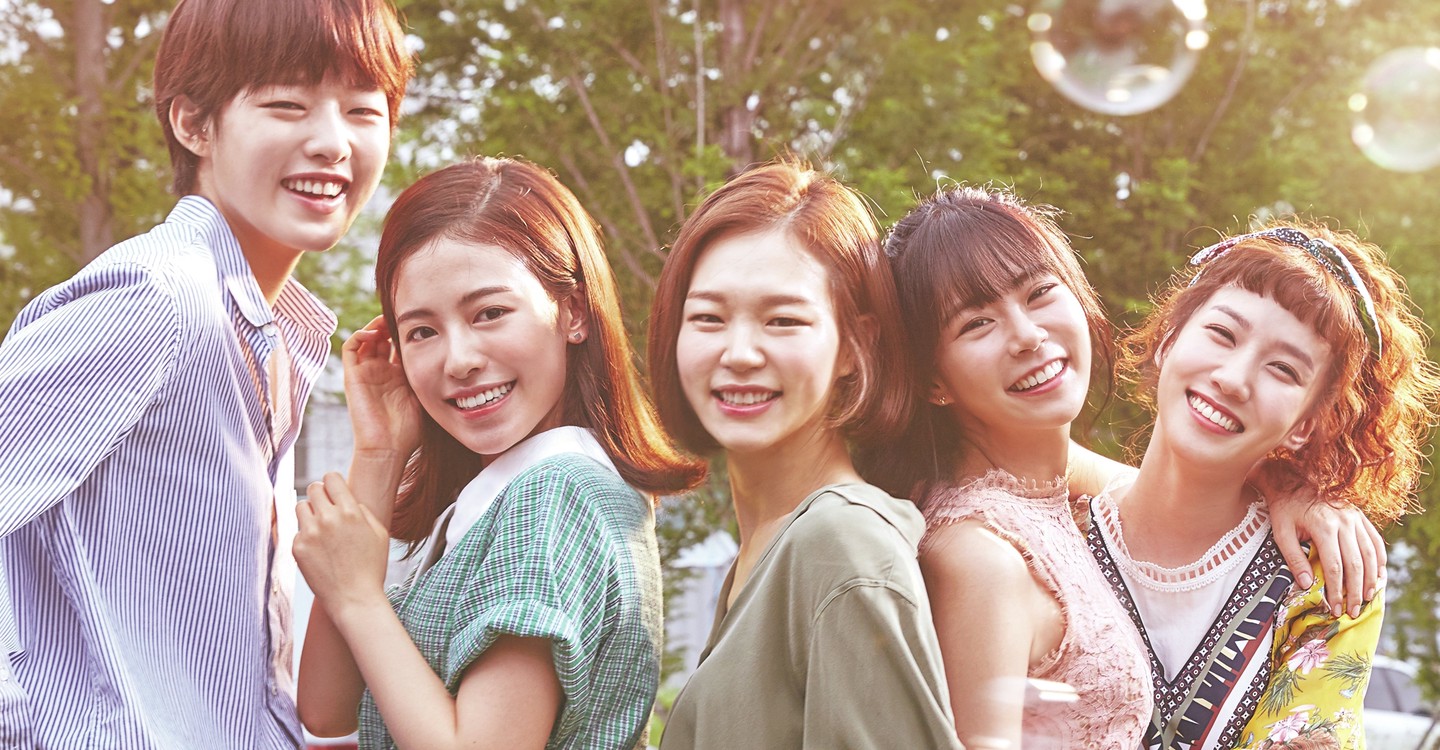 Hello My Twenties is a slice of life Korean drama that began airing in 2016. Two seasons of the series have aired, meaning that there are plenty of episodes for fans of the series to enjoy if you find yourself getting sucked into the storyline and really fall in love with the characters in this series.
Five female housemates and college students meet and live at the Belle Epoque. While strangers at first, they are able to bond and connect over the traumas they experienced while growing up. Together they juggle the perils of adult life.
Of books, friendships and second chances. Having the drive and passion to realise your dream and fighting for what you love the most, regardless of hardships or a painful past.
Cha Eun Ho is a successful and handsome writer who is also the youngest chief editor at a publishing company. He then becomes involved in the life of his childhood friend, Kang Dan Yi who was once a popular copywriter. She is now divorced, a single mother, unemployed and struggling in life though still attempts to find a job, but even with her once good career, she cannot. However, in a desperate attempt to find a job, she lies about her background and begins to work as a temporary worker in the same building under none other than Cha Eun Ho. As they become involved in each other's life more than often, a love story begins to unfold.
The series follows a group of rich, privileged high school students as they are about to take over their families' business empires, overcoming difficulties and growing every step of the way.
Cha Eun Sang and her disabled mother take up humiliating jobs such as washing dishes to support her older sister's studies in America. She is fed up of her dull life in Korea.
Kim Tan is a wealthy heir to a large Korean conglomerate called Jeguk Group. He was exiled to the U.S. by his brother Kim Won, who tries to take control of the family business. While in the States, he meets Cha Eun-sang, who went there to look for her sister. Despite being engaged to Yoo Rachel, a fellow heiress, Kim Tan soon falls in love with Eun-sang. When Kim Tan returns to Korea, his former best friend turned enemy Choi Young-do begins picking on Eun-sang to irritate Tan. Tension ensues when Young-do also falls in love with Eun-sang, and Kim Tan is forced to choose between his responsibility of pursuing the family business or love.
Kim Yeong Ho is a personal trainer for Hollywood stars. He reluctantly comes back to Korea to face his family after a scandal with an actress. Even though he comes from a wealthy family background, he suffered a devastating injury during his childhood days. Now, he overcomes his problems with living a healthy lifestyle. Kang Joo Eun is a 33-year-old lawyer who was once the beauty of her school, nicknamed "Daegu's Venus". Over the years she has become overweight and unhealthy. She gets dumped by her boyfriend of 15 years. Kang Joo Eun meets Kim Yeong Ho, who agrees to be her personal trainer to help her get healthier. As they work on her physical transformation, they both discover they have feelings for each other. As they grow closer, they heal each other's emotional wounds and fall in love.
The drama tells the story of five youths and their messy encounters with the concept of first love. A group of Yoon Tae Oh's friends suddenly move into his house for their own personal reasons, where they experience love, friendships, and struggles. Song-I and Tae Oh have been friends since they were three years old, Do Hyun is an aspiring theater actor, Ga Rin is an heiress to a rich family. When Song-I meets another friend of Tae Oh—Do Hyeon, who acts cold to girls and works several jobs—their friendship is tested. Now they must all learn to live together and learn to love.
Feeling trapped in a stale four-year relationship and reluctant to take the next step into marriage, Lee Jung In stumbles into Yu Ji Ho's pharmacy one morning, nursing a hangover after a night of drinking with her friend. As she tries to reassemble herself before going to work, Jung In discovers that she has forgotten her wallet and cannot pay. Ji Ho kindly helps Jung In, despite her prickly personality. What begins as an innocent daily interaction, develops into a deeper attachment as the two find themselves drawn to one another. They embark on a secret friendship while navigating the minefield of familial and societal expectations.
A dedicated professional, Sung Deok Mi lives for her work as an art gallery curator. Devoting herself to her work, she is exceptional in every way, save one. Beneath that cool, professional facade, Deok Mi carries a dark secret. A secret she desperately wants to keep from the world. Sung Deok Mi is the ultimate Cha Shi An fangirl. The devoted manager of a Shi An fansite, Deok Mi eats, breathes, and sleeps for Shi An. He is her sun, her moon. Her entire universe revolves around him. This is the secret Deok Mi must hide from the world. And hide it she does. At least until Ryan Gold, the art gallery's new director, saunters into her life. A once famous painter, the former artist turned director considers himself an indifferent being, unconcerned with the lives of others. But when he uncovers Deok Mi's secret, everything changes.